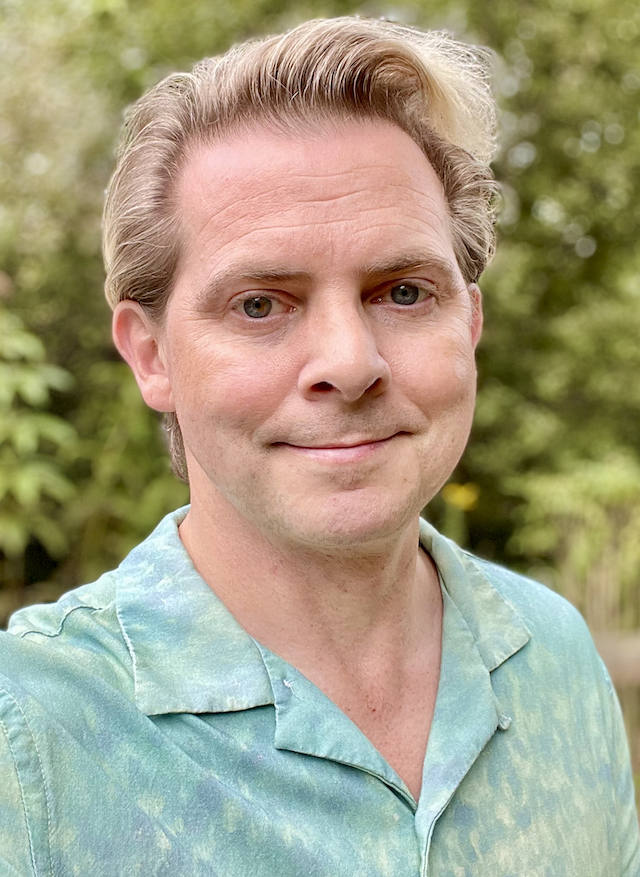 Clifford Anderson is an award-winning composer and songwriter who helps media creators tell compelling stories that move, thrill, and inspire.
His work combines orchestral arrangements, electronic beats and textures, ambient soundscapes, the harmonic language of jazz, and live performance.
Cliff has over 30 years experience performing multiple instruments, arranging, and producing in a broad range of styles.
He was a core team member of Berklee Online from 2002-2015, helping to design and run the world's premiere online music school.
---
Late Fall. Score for short feature film. (Currently in post-production.)
Virtuous Cycle. Remixed documentary film score. (Currently in production.)
Restless as the Rain, 2019. Work for string quartet and rhythm section.
Untitled EP. Recent songs & collaborations. (Currently in production.)
Roots School, 2017. Score for short documentary film about a school teaching the primitive arts.
Little Clockwork Marvel ("Maravigliolla di Orologeria"), 2017. Contemporary work for string quintet.
World premiere at the inaugural Academy of Scoring Arts Live Session (Los Angeles, CA)
Forgotten War, 2016. Soundtrack for short sci-fi film.
Different Faces Different Voices Film Festival (Cambridge, MA) — Official Selection
ASCAP Expo Film & TV Panel, 2016. Selected as one of five composers from among 2,500 attendees to present work for review and critique.
Into The Fryer, 2016. Music and immersive sound for virtual reality experience.
Through The Place, 2015-2016. Documentary film featuring Pulitzer Prize winner David McCullough (soundtracks for both the full film and extended trailer).
New Urbanism Film Festival (Los Angeles, CA) — Winner: Best Architecture Film
Queen City Film Festival (Cumberland, MD) — Winner: Festival Director's Award
Piano Nocturnes #1 & 2, 2016.
God Bless America (Downtempo Version), 2015. Collaboration with vocalist Alyse Black (award-winning singer/songwriter), featuring pedal steel guitar by Kim Deschamps (platinum & gold records, Juno award).
Metaversal, 2015. Music used in experimental film festival held in AltSpaceVR.
ASCAP Plus Award, 2015. Bestowed by the American Society of Composers, Authors and Publishers based on compositions' prestige value and performance outside of normally surveyed media.
The Divine Comedy (Instrumental Remix), 2015. Downtempo, orchestral electronica (single).
Turtle Trails, 2014. Soundtrack for conservation-based educational game (iOS/Android) about the critically endangered Hawksbill turtle.
co.llide, 2013. Music and sound for a space demolition-derby HTML 5 game.
Boston Festival of Indie Games — Official Selection, Digital Showcase
Ecological Urbanism iPad App, 2013. Music and audio production for promo video.
SXSW Interactive Awards — Finalist
AMIABLE Sound, 2012. Creator of interactive audio software for Unity game development engine.
Global Game Jam, 2011-2012. Game audio for weekend-length projects.
Candescent, 2011. Music and concept for a puzzle game on the Brass Monkey platform.
The Divine Comedy, 2011. Soundtracks for short documentary films depicting works by world-famous artists Ai Weiwei, Olafur Eliasson, and Tomás Saraceno.
A Tribute to the King, 2011. Transcription and recreation of vintage Elvis horn arrangements.
Hydro-Jamm, 2010. Interactive audio installation using custom, water-driven MIDI controllers.
Transmutation I, 2009. Original orchestral work.
Specialist Certificate in Orchestrating and Producing Music for Film and Games, 2008. Berklee Online.
Advanced coursework in film scoring, orchestration, songwriting, and production.
Magnolia Homestead, 2008. Original orchestral work.
Night and Day, 2007. Original vocal arrangement (commission) of Cole Porter tune.
Nice Work If You Can Get It, 2005. Original vocal arrangement of George and Ira Gershwin tune performed by Boston Women's Chorus.
Berklee Staff Band & Chorus, 2003-2005. Musical director, pianist, and arranger.
BRASS Tacks, 2003. Original composition in honor of Lee Berk's retirement as President of Berklee.
Performer and accompanist, 1993–present. Instruments: piano, synth, guitar, fretless bass, vocals, trumpet, harmonica. Styles: jazz standards, reggae, alt-rock, pop, techno. Occasions: band shows, corporate events, house parties, live burlesque, private demos.
---
Public Speaking & Appearances / Articles / Other Honors
Boston Media, Arts & Ideas Mixer. Host of cross-disciplinary networking group for creative arts, media, technology & innovation, and higher education professionals. PRESS COVERAGE (Harvard Crimson)
Boston Ellington + Ravel Group. Leader of composers group dedicated to analysis of great works in the jazz and classical traditions — with a special love for orchestration and film music.
"Music for Media" Mixer, 2018. Organizer. Co-hosted by Women in Film & Video New England and the Society of Composers & Lyricists. EVENT RECAP
Los Angeles Live Score Film Festival, 2018. Finalist.
Filmmakers Collaborative, 2018. Workshop: "Developing Your Film's Musical Score: A Practical Guide For Director/Composer Collaboration."
EVVY Awards, 2017-2018. Judge for Emerson College's student media awards in the category "Outstanding Sound Design for Screen."
Game Audio Boston, 2017. Presentation at Berklee Learning Center: "Composing For Impact."
Imagine Magazine, June 2017 issue. Coverage of the Association of Film Commissioners International's annual Locations Show.
The Georgian, 2017. Profiled in special issue on George School almuni filmmakers.
Boston International Film Festival, 2017. Member of the Submissions Screening Committee.
Women In Games Boston, 2016. Presentation: "Getting A Great Game Soundtrack."
The John J. Fahey Show, 2016. Special guest on TV talk show covering the Boston area film industry.
The Moth StorySLAM, 2016. Storyteller (Cambridge, MA).
City of Cambridge, 2016. Participatory Budgeting Delegate (Arts & Cultural Facilities subcommittee).
Boston AVID User Group, 2016. Presentation: "Real-World Tips for Collaborating with Composers."
Boston Gameloop, 2016. Moderator/facilitator for session on developing game soundtracks.
Hampshire College, 2015. Presentation for Alumni Showcase: "Composing A Life."
Boston Indies, 2012–2015. Talks on interactive audio and using music to enhance the player experience in video game design.
DevLearn, 2012. Presenter on using technology to develop music education curriculum.